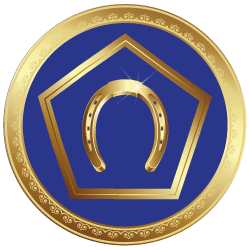 As The Germanna Foundation continues to bring recognition to the people of Germanna and their place in American history, we have looked to experts to help us tell the Germanna story, discover how life was lived in colonial America, and deepen German-American ties.
We asked some special friends of the Foundation to formalize their relationship with us by agreeing to serve as member of our Council of Advisors:
Frank Price, Chairman
Paul S. Atkins
Kathleen Kilpatrick
Dr. Don Heinrich Tolzmann
Martin Wilhelmy
J. Brent Williams
---
Frank Price, Chairman
Frank Price serves as Chairman of The Germanna Foundation's Council of Advisors, and is a descendant of Germanna colonists John Jacob Rector, John Fishback, and the Rev. Henry Haeger. Mr. Price is a member of the National Council of the Arts, and Chairman and CEO of Price Entertainment, Inc., where he has produced films such as Shadowlands and A Circle of Friends, plus Peabody Award winner The Tuskegee Airmen for HBO. Mr. Price began his entertainment career in television, joining Universal Television in 1959 as a producer and writer. In 1973, he was appointed President of Universal Television where his series included Kojak and Columbo. Five years later, he became Chairman and CEO of the motion picture division of Columbia Pictures Industries. Under his administration, Kramer vs Kramer and Gandhi swept the Academy Awards. In 1984, Price became Chairman of the MCA Motion Picture Group and President of Universal Pictures. Successful films produced during his tenure included Out of Africa and Back to the Future.
---
Paul S. Atkins
Paul S. Atkins, prior to founding Patomak Global Partners, Mr. Atkins served from July 2002 to August 2008 as a Commissioner of the U.S. Securities and Exchange Commission. During his two terms, Mr. Atkins advocated better transparency and consistency in the SEC's decision-making and enforcement activities and smarter regulation that considers costs and benefits. He represented the SEC at various meetings of the US-EU Transatlantic Economic Council, the President's Working Group on Financial Markets, the World Economic Forum, and the Transatlantic Business Dialogue. Mr. Atkins is a visiting scholar at the American Enterprise Institute for Public Policy Research and a trustee of the American Council on Germany. A German-American, Mr. Atkins speaks French and German.
---
Kathleen Kilpatrick
Kathleen Kilpatrick is a native Virginian and resident of Goochland County. Ms. Kilpatrick served as Director of the Department of Historic Resources and State Historic Preservation Officer for the Commonwealth of Virginia from 2001 to 2014, and Deputy Director from 1994. Ms. Kilpatrick has extensive experience in state and federal government and a broad background in natural and cultural resource policy, having served in State government as Special Assistant for Policy and Legislation to the Virginia Secretary of Natural Resources with oversight responsibilities for historic resources, game and inland fisheries, marine resources, state parks, and recreation. Her federal service includes five years with the U.S. Department of Interior as Senior Special Assistant to the Assistant Secretary for Policy, Management, and Budget from 1988-93. In 1984, she was confirmed by the United States Senate to a six-year term on the National Council on the Humanities, and served as chairman of the Committee on General Programs with policy and grant-making responsibilities for public programs conducted by museums, historical societies, libraries, radio, and television.
---
Dr. Don Heinrich Tolzmann
Dr. Don Heinrich Tolzmann is the author and editor of numerous books on German-American history and culture. He has received many awards, including the National Award of Merit (Bundesverdienstkreuz) of the Federal Republic of Germany, the Ohioana Humanities Book Award, the Distinguished German-American of the Year Award, the Outstanding Achievement Award of the Society for German-American Studies, and is listed in Who's Who in America. At the University of Cincinnati he served as Curator of the German-Americana Collection and Director of German-American Studies, and is well-known as "Mr. German-Americana." He has been on the board of many national and international organizations and institutions. He serves as Book Review Editor for German Life Magazine, and has edited a monographic series dealing with German-American history: Neue-Deutsch-Amerikanische Studien/New German-American Studies (34 vols.). He also has assisted in the production of several PBS programs, including: "The German-Americans" and "Zinzinnati Reflections."
---
Martin Wilhelmy
---
J. Brent Williams
Brent Williams originally discovered The Germanna Foundation through genealogical research on his family. He learned his wife is a direct descendant (and therefore his sons) of the Zimmerman family from Germanna that eventually settled in Western Kentucky. Mr. Williams is a technology entrepreneur with a long history of successful companies in the identity management markets. Those companies offer identity matching and record linking in healthcare and financial management. His most recent endeavor, Euclidian Trust, concentrates on banking records captured in languages and cultures different from that found in the US. He applied his experience having discovered no records on his Carpenter family arriving in the US but discovered the translated German equivalent (Zimmerman) and completed a previously lost dimension of his family tree. He has six patents related to proving your identity online, connecting medical records, and evaluating the authenticity of an electronic transaction. The Germanna Foundation will use his expertise to expand our digital offerings and increase engagement with a broader community of Germanna descendants. Mr. Williams is a graduate of the US Naval Academy, having served as a nuclear submarine officer. He attended Johns Hopkins University where he earned a graduate engineering degree. He speaks French and grew up in Bavaria. He is married and has two sons and enjoys traveling around the world with them.
---