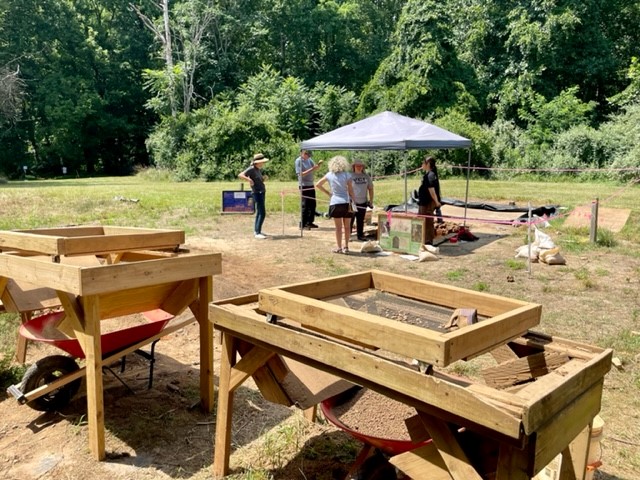 Historic Germanna will host a public access day on Saturday, August 12, 2023 between 10:00am and 3:00pm of its unique archaeological dig sites in Orange County, Virginia. The site encompasses the ruins of the "Enchanted Castle" – home of Virginia's Colonial-era Governor, Alexander Spotswood – as well as the potential sites of the 1714 Fort Germanna that was constructed by the first German immigrants to The New World and the original Spotsylvania Court House. This is the only public access opportunity this year. Suggested donation $10.
Register online for timed admittance on the hour starting at 10:00am with the last tour at 2:00pm. Registrants should check in at the Historic Germanna Visitor Center where they can tour the exhibits and research library and the Hitt Archaeology Center before driving the short distance to the dig sites. Visitors can meet and talk with the archaeology team to learn more about pre-Revolutionary Virginia and see the excavations in progress, witness demonstrations such as indigenous basket weaving, plus enjoy hands-on activities for the whole family.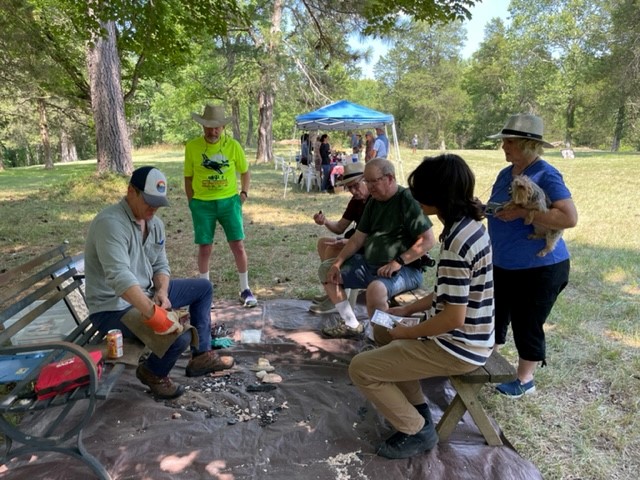 Event rain or shine unless severe weather. Please dress for outdoor walking including close-toed shoes and it is advised to bring water, bug repellant, and sun protection.
This is the only public access opportunity left this year. Don't miss it! Suggested donation $10.