Tours of Salubria
Come visit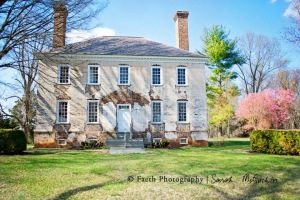 Salubria and witness the history for yourself! 
Tours of Salubria are by appointment only during the months of April through October. Individuals, small groups, and organizations can schedule a private tour of Salubria by contacting Historic Germanna. They last approximately one hour, but can be customized depending on your group's interest.
Cost
Members of Historic Germanna: FREE. Reservations still required.
Non-Members: $15 per person, children 6 and under free.
To schedule your tour, please call Historic Germanna at 540-423-1700 or contact us.
Historic Salubria is located at 19173 Salubria Lane (off Route 3/Germanna Highway) in Stevensburg, VA.
Historic Germanna also makes Salubria available for special events such as photoshoots; weddings; business or organizational receptions or dinners; family reunion picnics; and more.  The modest rental fee, a portion of which may be tax-deductible as a donation, supports our continuing preservation of this historic property.  (Please note that such events are not held inside the mansion, rather on the beautiful grounds with Salubria as an elegant and stately background.)  More information on Salubria events.
MAP