Genealogy: A search for the greatest treasures – our ancestors.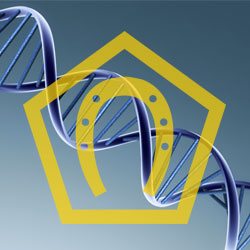 Germanna and Family Tree DNA (FTDNA) have joined forces to develop the most comprehensive Germanna DNA Project ever.
FTDNA is the oldest and largest DNA database company and Germanna is pleased to work with them.
FTDNA will make a small contribution to the Germanna Foundation for every individual that participates in the Germanna DNA Project.  Thank you FTDNA!
How do you get started? Simple.  Order a test kit here or click on the banner:

Scroll down to the types of tests one can order, select your desired test, order it, and FTDNA will send you what you need to swab the inside of your mouth and thus be able to return your DNA material in the sealed containers that come with your kit.  You then just mail back your kit to FTDNA in the envelope they provide and then FTDNA will analyze and send  your DNA results to you.
It is pretty exciting as the information you get back will be very impressive.  What will the information show?  Well, you will just have to order your test kit and see what it says!
Why have a Germanna DNA Project? 
DNA testing has become a reality and it is an additional genealogical tool that can add to the wealth of Germanna Genealogy.  To see the list of names on the Germanna DNA Project, click here or see below.
What can a Germanna DNA Project tell us?
The DNA Project can tell us who the rest of our Germanna eight great grandparents were, not just the patrilineal and matrilineal Germanna great grand parents.
How can a DNA project do this?
The Germanna immigrants traveled to America with friends and family.  They tended to migrate southward and westward from the Piedmont area of Virginia the same way.  Genealogical evidence shows that many of the families intermarried for generations as they migrated and this has created a unique opportunity through DNA testing to discover more than our patrilineal great great grandfather or our matrilineal great great grandmother.   So instead of knowing just your eighth great grandfather Nicholas Jager and your eighth great grandmother AnnaMaria Blankenbaker's DNA, you can possibly discover the DNA of the rest of your eighth great grandparents.

Here is a link for answers to Frequently Asked Questions about DNA including a video: FTDNA FAQs
If you still have questions, FTDNA will be happy to field your telephone calls at 713-868-1438
What will happen with the Germanna DNA Project?
It is quite possible that the Germanna DNA Project could prove to be the largest and most illuminating of the DNA projects. And all you have to do is click on the FTDNA banner below to participate in the project.
If you already have had a test done with FTDNA then just join the Germanna Project.

——————————–
Germanna DNA Project
Administrator
Background
This is a Group DNA Project for all descendants of the Germanna Colonies of Virginia and their associated families, The name Germanna was selected by Governor Alexander Spotswood, reflected both the German immigrants who sailed across the Atlantic to Virginia and the British Queen, Anne, who was in power at the time of the first settlement at Germanna in 1714.
The Germanna Colonies consisted primarily of the First Colony of 42 persons from the Siegerland area brought to Virginia to work for Spotswood in 1714, and the Second Colony of 20 families totaling 100 odd persons from the Palatinate and Baden-Wuerttemberg area of Germany brought in 1717. Additionally, The Colonies also include other German friends and families who joined the first two colonies at later dates.
Over the years many Germanna groups of family and friends migrated southward and westward from Piedmont Virginia. The genealogical evidence shows that many of the families intermarried for generations, producing a rich genealogical heritage.
LINKS:
Germanna DNA Project – Y-DNA Classic Chart
Germanna DNA Project – Y-DNA Colorized Chart
Germanna DNA Project – Y-DNA Member Distribution Map
Germanna DNA Project – mtDNA Test Results for Members
Germanna DNA Project – mtDNA Member Distribution Map
Germanna DNA Project Surnames:
Albrecht, Amberger, Amburger, Ambergey, Arnd, Aylor, Bach, Back, Baeumer, Ballenger, Barler, Barlow, Blankenbühler, Blankenbaker, Breyhel, Breuel, Briles, Brombach, Brombach, Broyles, Brückmann, Bruhles, Button, Camper, Carpenter, Castler, Christopher, Clore, Cobbler, Cook, Coons, Crim, Cuntze, Danner, Fischbach, Fishback, Fisher , Fleischmann, Fleshman, Friesenhagen, Gaar, Garr, Gessler, Grimm, Haeger, Häger, Hanback, Harnsberger, Hause, Hausmann, Heerensperger, Heide, Heimbach, Heite, Hengsteller, Hitt, Hoffman, Hoffmann, Hold, Holdinghaus, Holdt, Holt, Holtzclaw, Holtzklau, House, Huettenhen, Hüffenhardt, Huffman, Huttman, Jäger, Jung, Kabler, Käfer, Kaifer, Kastler, Kemper, Kercher, Kerker, Klaar, Koch, Koontz, Lang, Long, Majer, Martin, Maubars, Merckle, Merten, Michael, Miller, Motz, Moyer, Mueller, Nay, Noeh, Ockert, Öhler, Otterbach, Owell, Parlur, Paulitsch, Paulitz, Rausch, Rector, Reiner, Reinschmidt, Richter, Roup, Rouse, Sauter, Schilling, Schlücter, Schlucter, Schmidt, Schneider, Schöne, Sheible, Sheibley, Sieber, Smith, Snyder, Spade, Späth, Speilmann. Spielmann, Spilman, Tanner, Thoma, Thomas, Tomas, Uhl, Utterback, Utz, Volck, Volg, Wagenbachhof, Wayland, Wayman, Weaver,Weber, Weidmann, Weissgerber, Whitescarver, Wieland, Wilheit, Wilhoit, Willert, Woods, Yager, Yeager, Young, Yowell, Zimmerman, Zimmermann
1714 Adult Female Settlers 
Anna Gertrud Reinschmid CUNTZE
Elsbeth Heimbach FISHBACK
Maria Liesbeth Freudenbert HITT
Ana Margaretha Otterbach HOSTZCLAW
Anna Elisabeth Fischbach RECTOR
Elisabeth Heimbach OTTERBACH
Anna Margaretha Huttman WEAVER
1714 Minor Female Settlers
Anna Catharina OTTERBACH
Anna Elisabeth CUNTZE
Catherine CUNTZE
1714 FT GERMANNA Minor Female
Anne Elisabeth HOLTZCLAW
Katherine HOLTZCLAW
Mary Spilman
1717 Adult Female Settlers 
Barbara ?? AMBERGER
Barbara ?? PARLUR/BARLER/BARLOW
Anna Margretha ?? BLANCKENBUHLER/BLANKENBAKER
Anna Maria Merckle BLANCKENBUHLER/BLANKENBAKER
Appollonia Kafer BLANCKENBUHLER/BLANKENBAKER
Ursula Roup BREYHEL/BREUEL/BROYLES/BRILES/BRUHLES
Anna Maria Barbara ?? KLAAR/CLORE
Maria Barbara Reiner KOCH/COOK
Anna Barbara Schone FLEISCHMANN/FLESHMAN
Anna Barbara ?? HEERENSPERGER/HARNSBERGER
Anna Margaretha ?? KERCHER/KERKER
Rebecca ?? LANG/LONG
Maria Appollonia Maubars MOTZ
Anna Barbara ?? MAJER/MOYER
Rosina Margretha Schenider PAULITSCH/PAULITZ
Maria Eleanore Ockert SHEIBLE/SHEIBLEY
Anna Margaretha Sauter SCHMIDT/SMITH
Anna Dorotha Schilling SCHNEIDER/SNYDER
Anna Maria Bruckmann SPATH/SPADE
Anna Maria Blanckenbuhler/blankenbakr THOMA/THOMAS/TOMAS
Anna Barbara ?? UTZ/WOODS
?? Majer/Maier/Mayer/Moyer Widow of Johann Michael VOLCK
Susannah Klaar WEBER/WEAVER
Anna Maria Hengsteller WILLERT/WILHOIT/WILHEIT
Anna Maria Sieber JAGER/YAGER/YEAGER
Anna Elizabeth Albrecht ZIMMERMANN/ZIMMERMAN
1717 Minor Female Settlers
Maria Elizabetha/Elizabeth BREYHEL/BREUEL/BROYLES/BRILES/BRUHLES
Agnes Margretha KLAAR/CLORE
Maria Catharina FLEISCHMANN/FLESHMAN
Anna Barbara KERCHER/KERKER
Maria Susanna MAJER/MOYER
Barbara CatherineMAJER/MOYER
Margaretha PAULITSCH/PAULITZ
Maria Catharina PAULITSCH/PAULITZ
Anna Martha SHEIBLE/SHEIBLEY
Anna Elisabetha SHEIBLE/SHEIBLEY
Ana Magdalena SCHNEIDER/SNYDER
Anna Magdalena THOMA/THOMAS/TOMAS
Johannes/Anna VOLCKH/VOLCK/VOLK/FOLG
Maria Sabina VOLCKH/VOLCK/VOLK/FOLG
Charlotta VOLCKH/VOLCK/VOLK/FOLG
Barbara VOLCKH/VOLCK/VOLK/FOLG
Anna Louisa Elisabetha VOLCKH/VOLCK/VOLK/FOLG
Maria Sophia WEBER/WEAVER
Waldburga WEBER/WEAVER
Anna Maria/Mary JAGER/YAGER/YEAGER
1717 FT GERMANNA Minor Female
Between 1717 and 1725
1714 Adult Female
Elizabeth Castler/Kastler/Gessler ZIMMERMANN/ZIMMERMAN/CARPENTER
Susanna Christina ?? ZIMMERMANN/ZIMMERMAN/CARPENTER
Barbara ?? KABLER/COBBLER
Mary ?? MICHAEL
Frances Rouse/Rausch MICHAEL
Mary Tanner/Danner MICHAEL
Mary ?? MICHAELMary ?? WAYLAND/WIELAND
Eva ?? YOWELL/UHL/OWELL
Catharine ?? YOWELL/UHL/OWELL
Minor Female 
Anna Magdalena ZIMMERMANN/ZIMMERMAN/CARPENTER
Catherine WAYLAND/WIELAND
Magdalena YOWELL/UHL/OWELL
Anna Catharina YOWELL/UHL/OWELL
Anna Barbara YOWELL/UHL/OWELL
Beginning in 1734 LITTLE FORK GROUP
1714 Adult Female 
Anna Margaret Hausmann BACH/BACK
Anna Catharina Holdinghays FISCHBACH
Gertrud ?? Grimm/Crim
Margaret ?? Grimm/Crim
Anna Margaret Huettenhwn HOFFMANN/HUFFMAN
Anna Maria Arnd MUELLER/MILLER
Maria Clara Otterbach NOEH/NAY
Anna Margarethe Cuntz WEISSGERBER/WHITESCARVER
Anna Maria Baeumer JUNG/YOUNG
Minor Female
Gerderuth NOEH/NAY
Anna Catherine NOEH/NAY
Maria Clara NOEH/NAY
Anna Maria WEISSGERBER/WHITESCARVER
Anna Catharina WEISSGERBER/WHITESCARVER
Maria Catherine WEISSGERBER/WHITESCARVER
Maria Gerderuth JUNG/YOUNG
Elizabeth JUNG/YOUNG
Elizabeth Catherine JUNG/YOUNG
Anna Cathrin JUNG/YOUNG