---
Communications and Membership Manager
Position Type: Full-time
Salary Range: $47,000 – $52,000 per year
Benefits: Generous HRA insurance package, paid time off, and holiday pay
To Apply: Send resume, cover letter, and writing samples or portfolio to Jennifer Hurst-Wender, Executive Director, at [email protected]. Please include the position title in your email subject line.
About Historic Germanna: Historic Germanna is a 501(c)(3) non-profit organization. Formerly known as the Germanna Foundation, our history encompasses the lives of Indigenous peoples, English Colonists, early German immigrants and their descendants, and African American communities. Through our varied programs, we serve multiple communities, including outdoor recreation and conservation, education, descendants and genealogy, archaeology, historic preservation, and tourism.
Job Description: The Communications and Membership Manager at Historic Germanna is pivotal in managing the organization's CRM database, supporter communications, and marketing efforts. The role involves promoting and communicating Historic Germanna's events, programs, and resources to engage members, supporters, and the wider community. This position will also assist in the development and implementation of supporter-based programs like our annual reunion conference and additional fundraising events. The selected candidate will collaborate closely with the Executive Director and other staff members to develop and implement comprehensive communication and membership strategies.
Key Responsibilities:
Manage Historic Germanna's CRM database and implement strategies for stewardship, renewal, and growth.
Generate reports to measure campaign results and overall membership retention and growth.
Develop, promote, and document best practices and policies associated with member, donor, and prospect management.
Ensure the security, accuracy, and integrity of the donor database.
Develop and implement an overall communications plan for programming, events, marketing, and fundraising efforts.
Maintain and update the organization's WordPress website.
Draft and distribute press releases
Represent the Historic Germanna at events and in the community.
Create and schedule compelling content for social media platforms.
Work with staff to send out weekly e-newsletters.
Collaborate on achieving program sponsorship goals.
Assist with organizing and implementing fundraising programs like the annual conference and reunion, Oktoberfest, etc.
Perform additional task-based and administrative duties as needed to support the organization's success.
Education Requirements and Essential Skills:
Experience working with CRM Databases, DonorPerfect, or similar programs.
Bachelor's degree in Marketing, Management, Public History, Museum Studies, or a related field, or equivalent education and experience.
Understanding of current public history trends and the ability to convey complex historical narratives to the public.
Experience in developing marketing materials.
Strong knowledge of current trends in digital media and social media.
Proficiency in editing and design software, Microsoft Office Suite, WordPress, Adobe Suite, and Canva.
Experience creating and managing e-newsletters.
Excellent writing, editing, proofreading, layout, and design skills.
Strong organizational, planning, and budget management skills.
Creativity and ingenuity.
Ability to work well in a team with emotional intelligence, flexibility, and a growth mindset.
How to Apply: Interested candidates should submit the following materials to Jennifer Hurst-Wender, Executive Director, at [email protected]:
Resume
Cover letter
Writing samples or portfolio
Please include the position title in the email subject line.
Equal Opportunity Employer: Historic Germanna is an equal opportunity employer. We are committed to providing a work environment that is free from discrimination and unfair treatment based on race, color, religion, national origin, sex, age, disability, genetic information, marital status, parental status, sexual orientation, gender identity, gender stereotyping, political affiliation, or any other protected characteristic. We also provide reasonable accommodation for applicants with disabilities during the application and hiring process. If you require accommodation, please notify us via the email address listed in this announcement.
---
Volunteer with Germanna!
Our several historic and natural properties, our genealogical research library, along with our interpretative and educational activities provide many opportunities for a variety of volunteer opportunities.

Archaeology: Historic Germanna staff archaeologist, Dr. Eric Larsen, accepts volunteers to help in archaeology work for the Foundation. Volunteers to assist in other archaeology work following the field season are also welcome.  If you're located near Locust Grove, VA, and want to help, please email Dr. Eric Larsen, Director of Archaeology and Cultural Resources, and let him know you're willing to help.

Fort Germanna Visitor Center – Museum and Library Docent:  Located in Locust Grove, VA, the Germanna Visitor Center, museum, and library are open to the public Tuesday through Friday, from 10am to 4 pm, and Saturday, 1pm to 4pm. Docents greet visitors, provide a short introduction to the exhibits in the museum, assist in the library, and handle light clerical, clean-up, and maintenance duties. Interest in area history, library science, or genealogy may be helpful but is not necessary, as Historic Germanna provides a short self-paced training guide and other materials to assist volunteer docents.  A friendly and helpful demeanor is required, and docents need to be able to stand for periods of about a half-hour at a time, converse with visitors and answer questions, and be comfortable walking in and around the center and the grounds (in decent weather), including the Memorial Garden. Opportunities to serve at special events outside regularly scheduled open hours are occasionally available too.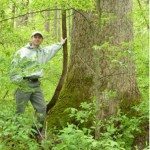 Trails, Buildings, and Grounds Maintenance:  Historic Germanna maintains the Russell and Joan Hitt hiking trail system through our Siegen Forest property, all beginning near the Visitor Center.  The Wilderness Battlefield Ground Force leads volunteer efforts to maintain and improve these trails (as well as other trails on other properties in the Wilderness battlefield area) and are always looking for volunteers.  Historic Germanna also accepts volunteers who wish to do light building maintenance duties, including janitorial cleaning, replacing light bulbs, minor repairs and upkeep (e.g., replacing or fixing locks, door knobs, windows, touch-up painting, replacing HVAC or water system filters, minor plumbing repairs, lubricating door hinges, moving cabinets or wall hangings, fixing or moving furniture, etc.).  Got a green thumb?  We also accept volunteers willing to perform grounds and garden maintenance and beautification work (e.g., planting, mulching, trimming, weeding, watering, etc.).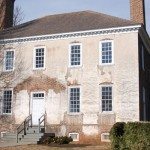 Salubria Docent: Salubria, located in Stevensburg, VA, in Culpeper County, just a few miles west of the Visitor Center on Route 3, does not currently have a regular schedule of public tours, but tours are made available by appointment April through October.  While the Foundation does plan to establish public tour hours for Salubria in the future, we are seeking volunteers now to serve as docents to give tours (by appointment) at Salubria.  Tours typically last about one hour if the visitors are able and desire to see the entire mansion and grounds.  Docents must be able to learn to give the tour (materials and information is provided), walk (including some walking backward) for at least an hour without needing to stop and rest, and have a good, clear speaking voice.
Please note:  All volunteers are required to review and sign the Historic Germanna Volunteer Form and Waiver Agreement.  Additional docent guidelines and specific volunteer work instructions, including easy-to-follow dress code requirements and more detailed policies and procedures for certain volunteer activities, may be published and revised from time to time by the Foundation.
Interested volunteers should fill out this online application, and Germanna staff will be in touch shortly. A paper copy is available upon request. For more information, please contact Shannon Doherty, Education Manager, at [email protected] or 540-423-1700. Thank you for your interest in volunteering with us!
---
Internships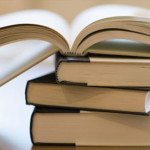 Historic Germanna also regularly seeks and accepts college students for internships.  Interns may have a variety of experiences related to the heritage of Germanna, including genealogical research, historic preservation, exhibiting and interpretation, office management and administration, marketing and fundraising, archaeology, education, and even hospitality services at Germanna events.  Depending on the student's field of study and interests, it may be possible to meet certain academic requirements and receive credit for internship work, contingent upon approval by the college or university where the student is studying.  Germanna internships are unpaid, and interns are accepted as volunteers and are not employees of Historic Germanna.  Internships are generally accepted for 8-week periods in the Fall semester (September through November), the Spring semester (February through April), and the Summer (June through August), but may be scheduled for different periods and times based on the student's needs or desires.  A letter of application, resume, and academic record, along with at least one recommendation from a professor or instructor, is required of internship applicants.
For more information about internship opportunities, please contact us.
---
Germanna Volunteer Projects From Your Home
Would you like to help Historic Germanna from the comforts of home? We have several volunteer opportunities that you can participate in. We are open to suggestions if there is anything YOU want to do to assist Germanna from afar. Please contact us at 540-423-1700 or email  [email protected] to discuss.
Germanna Explorers Project
Join the Germanna Families Committee looking for living descendants of the Germanna colonists. More Info
Transcription of Digitized Files
Overview: Over the last few decades, descendants of various Germanna families have submitted their personal research to the Germanna Foundation for future generations to utilize when researching their ancestry. Some have included copies of files from various repositories, such as historical societies, circuit courts, and courthouses. While the documents may be in good or fair condition, once digitized, they may not be easily readable, or the OCR (Optical Character Recognition) is unusable. For this, we need volunteers to help us transcribe these documents for online research.
Presentations
If you would like to do a presentation to a local group, Historic Germanna has presentations geared specifically toward its history and mission.
Educational Trunk
Overview: Educational (or traveling) trunks can be filled with objects for children between elementary and high school. By creating educational plans based around Germanna-related themes (immigration, frontier life, archaeology), children around the country can learn about Virginia's early German settlers and how it ties into America's story of liberty.
We are looking for individuals who would be interested in creating these trucks to use at their schools to broaden the discussion of Germanna's role in American history.
Early Colonial American War Soldiers (French and Indian/Revolutionary War)
Compiling a list of soldiers who descend from Germanna families that fought in early wars such as the French and Indian War and the Revolutionary War. Creating a database of soldiers will help researchers who come looking for information for personal or scholarly reasons. This information would be sent to the Fort Germanna Visitor Center and kept on file in-house and on an online database.
Connecting Your Relatives to Germanna
Do you have friends or family who are or would be interested in learning more about Germanna's story? Do you have a cousin who should become a member? We can send you a small package with a membership form, brochure, and a recent newsletter to get them started on their discovery to Germanna!
Developing a Lesson Plan for Elementary and High Schoolers on the History of Germanna in the Colonial Era
Calling all teachers! We are looking for teachers to create lesson plans for your students to learn about the role of Germanna and American History. Lesson plans should be multifaceted and cover history, math, and English language standards found in state SOLs.
---
There are currently no open job opportunities at Historic Germanna.