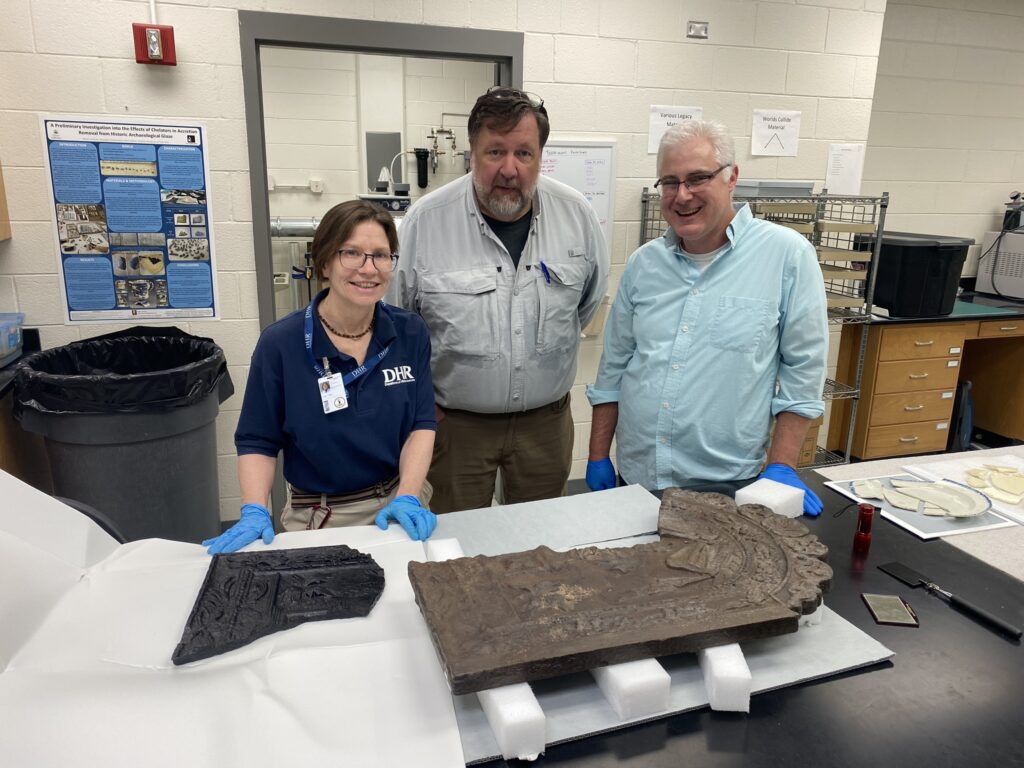 Germanna's archaeologists were invited to visit Colonial Williamsburg on August 17, 2023 to compare what we know about fireback fragments recovered from the Enchanted Castle archaeological dig site with a much larger piece with the same design within the Colonial Williamsburg Archaeology collection that was found during excavations at Colonial Williamsburg in the 1930s. The fragments from Alexander Spotswood's home and the one found in Williamsburg are distinctly different but clearly cast from a common mold. Whereby, we've now established that there are at least three of these firebacks in existence, with the likelihood that there are more.
Historic Germanna is excited to collaborate with the Colonial Williamsburg Foundation and Virginia Department of Historic Resources to learn more about these objects, their larger colonial context and connections between Germanna and Williamsburg!
Left hand image: Fireback pictured at top from CWF collections. Fireback fragment pictured at bottom from VDHR collections on loan to Germanna.
Right hand image: Laura Galke, Virginia Department of Historic Resources; Dr. Eric Larsen, Historic Germanna; Sean Devlin, Colonial Williamsburg Foundation