As a member of the Germanna Foundation, I hope that you hold in honor the stewardship we have been entrusted in caring for Siegen Forest, the 179-acre remnant of the original settlement, now covered in hardwoods which provides a valuable riparian buffer to the Rapidan River.
As I testified before the Fauquier County Board of Supervisors in support of protecting the Chief Justice John Marshall birthplace in Germantown, conservation of historic lands helps us touch the hearts of people learning to embrace their heritage.
"We have to be creative in helping the rising generation learn from the past and help them on their own journey of exploration. We don't preserve our forest to raise trees. We preserve our forest to raise men and women of character."
I hope that you will find inspiration in the Dedicatory Prayer of Siegen Forest I have included below, which was delivered at the Germanna Foundation's first picnic in 1957.
Adapt this prayer to your own family's use and remember those in previous generations who prayed for us.
Marc Wheat
President, Germanna Foundation
Dedicatory Prayer for Siegen Forest
Almighty God our Father: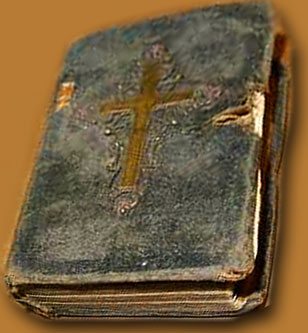 Thou who through countless ages hast been the refuge and mighty fortress of those who trust in Thee; Thou who dost guide the course of history by Thy mighty hand, so that in spite of the errors and blindness of sinful men, "all things work together for good to them that love the Lord"; Thou who, above all else, didst grant the great gift of Thy Son, Jesus Christ, who died for us, that we through Him might have eternal life in Thee:
We thank Thee on this day of commemoration of the distant past for all the blessings, that Thou hast bestowed upon us; we thank Thee especially for the courage and faith of these our ancestors who settled in this place, whom Thou didst guide across the waters to a distant land, to whom Thou gavest hope and sustenance and final prosperity in their new home, and who have left their heritage to us their descendants in this good and blessed land of America.
As we dedicate this tract of land on which they first dwelt, we pray that Thou wilt bless us, their descendants, and the organization that perpetuates their memory; we pray that Thou wilt especially bless our benefactor, who hails from our remote fatherland of Siegen and who enabled us to possess this original home of our ancestors in Virginia; and we pray that our organization may grow and thrive in future years, accomplishing good in our land and furthering Thy kingdom.
Grant above all that we, the descendants of this group of pioneers, may exemplify in our own lives the virtues of honesty, thrift, independence, and sturdy faith in Thee, our Heavenly Father, which enabled them to overcome difficulties and plant a home in the wilderness; that we may perpetuate these virtues in ourselves and our descendants; that we may be loyal to Thee in all that we do or say; that Thou mayest be first in our hearts and lives; that we may never forget that Thou art our Creator, Preserver, and Redeemer; and that this spirit of faith and love and loyalty to Thee may pervade our whole national life, so that we may preserve our souls and escape the manifest punishment which comes to peoples and nations that forget Thee.
Yea, more, we pray that men everywhere may come to Know Thee, to love Thee and to do Thy will, so that they may dwell together in peace and amity; that the spirit of the gospel may leaven the lump of humanity; that the kingdoms of this world may become the kingdoms of God and His Christ; and that Thy kingdom may come quickly.
These blessings we ask in the name of Jesus Christ, our Lord. Amen.
Dr. Benjamin C. Holtzclaw
Rhodes Scholar, Professor of Philosophy and Dean of the Graduate School, University of Richmond
Sunday, July 21, 1957