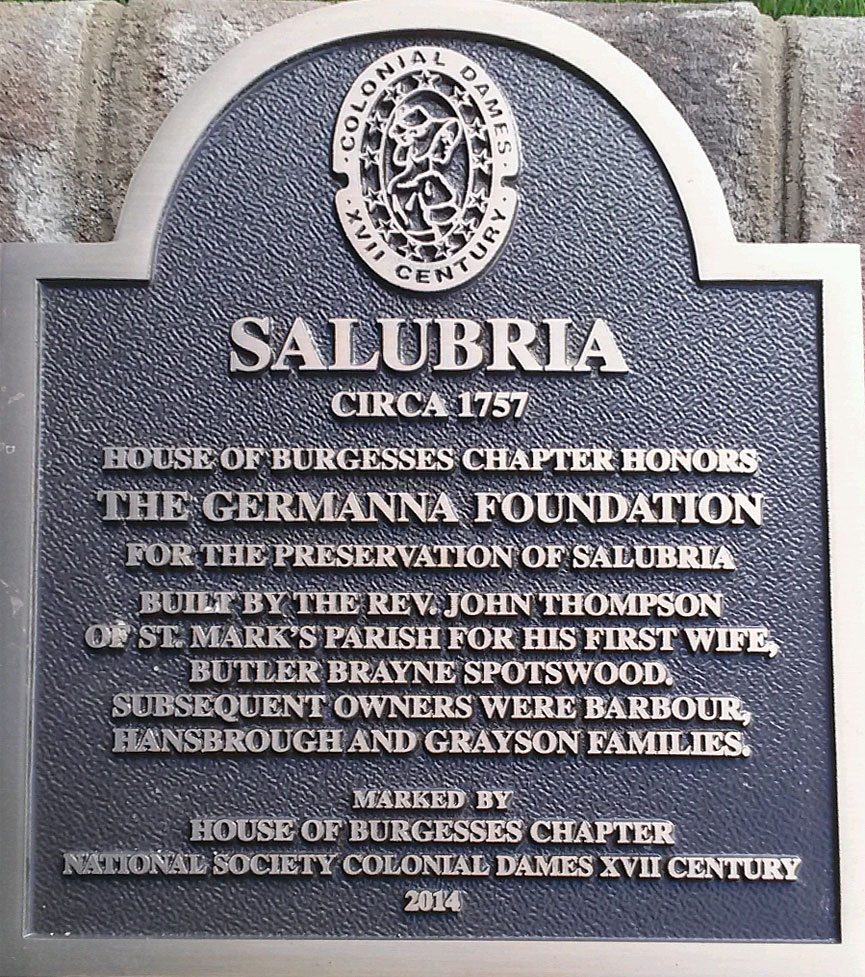 (Click on images to enlarge)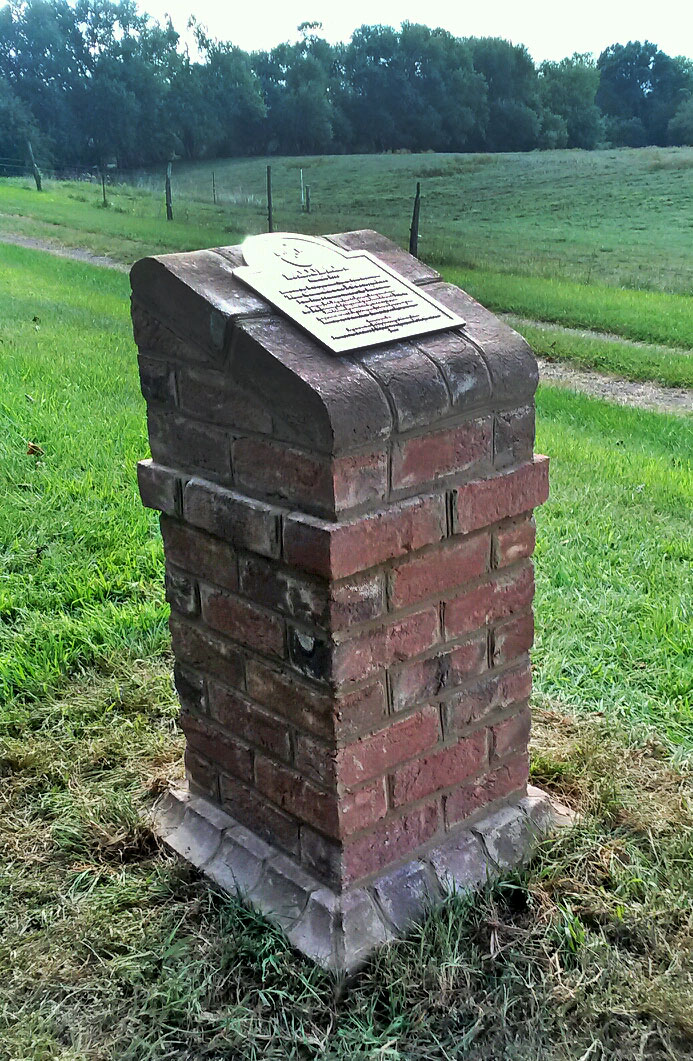 The House of Burgesses Chapter of the Colonial Dames XVII Century will be dedicating a brick historic marker and bronze plaque honoring the Germanna Foundation's stewardship of Salubria, the mid-18th century Georgian brick mansion, in Stevensburg, Virginia this Saturday, September 27th at 11:00 am in a ceremony at Salubria.
Ms. Julie Langan, Director of the Virginia Department of Historic Resources and State Historic Preservation Officer, is expected to attend and tour Salubria.
Salubria sustained significant damage during the 2011 earthquake, and those repairs are now completed through the generous support of the Germanna Foundation's efforts by Russell and Joan Hitt, Dr. Michael and Ginger Frost, the Hitt Foundation, HITT Contracting, the Gwathmey Memorial Trust, and the William T. Kemper Foundation, and many other Germanna members and supporters.
Thanks to the generosity of designated gifts by Germanna Foundation members, we can now resume our preservation and restoration work on the property.
As a special thank you to our major sponsors of this critical work on Salubria, the Germanna Foundation will be presenting each of them with a copy of the book, The Chesapeake House: Architectural Investigation by Colonial Williamsburg
, edited by Cary Carson and Carl R. Lounsberry. The book includes several textual references to Salubria along with photographs of the interior.
Germanna Foundation members and supporters who attend this weekend's historic marker dedication ceremony at Salubria will be asked to sign these books as a personal thank you to our generous supporters.
You are invited to attend this ceremony on Saturday, September 27, at 11:00 am at Salubria, located at 19173 Salubria Lane (off Route 3/Germanna Highway) in Stevensburg, VA. See map below.
(Please note that the Colonial Dames will be holding a chapter meeting and a private picnic on the grounds following the ceremony.)
We hope you can join us!