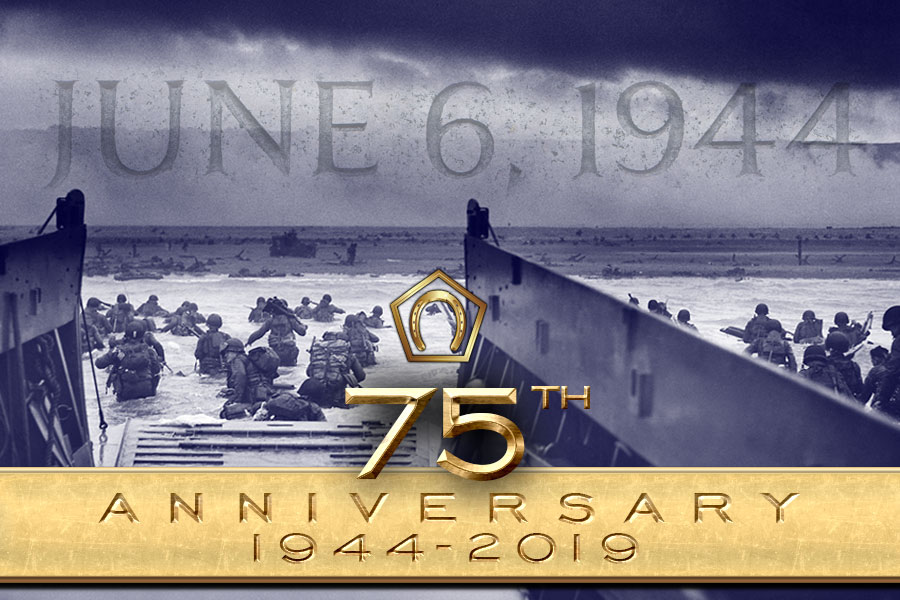 Today, Americans think of the greatest beaches in the world: Omaha, Utah, Juno, Gold, and Sword.
Seventy-five years ago today, Americans and their allies hit the beaches to liberate a continent from the evil of National Socialism.
Thanks to the outpouring of Germanna Foundation supporters who, during the seventieth anniversary in 2014, asked that the name of their service man or woman be read during a ceremony in the Memorial Garden on Memorial Day, we now know that among D-Day's heroes were six sons of Germanna:
Leroy Alexander (Clore), US Army, 90th INF, Medic Tech 5, D-Day, Utah Beach.
William M. Camper, Jr. ( Kemper). Third wave on D-Day.
James E. Martin (Martin), US Army Air Corps, 24th Service Squadron, D-Day, Omaha Beach.
Richard McDaniel (Wayland), US Army, Headquarters Co., 5th Ranger INF Bn., D-Day, Omaha Beach, Dog Green Sector. Bronze Star.
Cecil D. Thomas (Thomas). US Army, D-Day.
Luther Thomas Utz (Utz), US Army, D-Day.
Recently, three more sons of Germanna were discovered at the American Cemetery near Omaha Beach:
Leslie H. Clore
Charles S. Clore
Jacob S. Broyles
These nine D-Day veterans, like the 156,000 others that day who, in the words of President Reagan,
"Swept across the French countryside and into the forests of Belgium and Luxembourg they came not to take, but to return what had been wrongly seized. When our forces marched into Germany they came not to prey on a brave and defeated people, but to nurture the seeds of democracy among those who yearned to be free again."
Thanks to the sacrifice of those men, the German people have experienced the longest period of peace and freedom in at least a thousand years.
It was my privilege to know one of those men: my fellow trustee Jimmie Martin. War can harden and embitter some men. For Jimmie, I think it moved him to help bring about reconciliation with his former enemy in the land of his forefathers. Over many visits to Germany, he made friends among the people of the Siegerland. On one of his last trips there, his German friends sent a beautiful statue of a Siegerland miner to bring back to Germanna.
That gift, in a case especially made for it by E. A. Clore and Sons, remains on display in the Fort Germanna Visitor Center.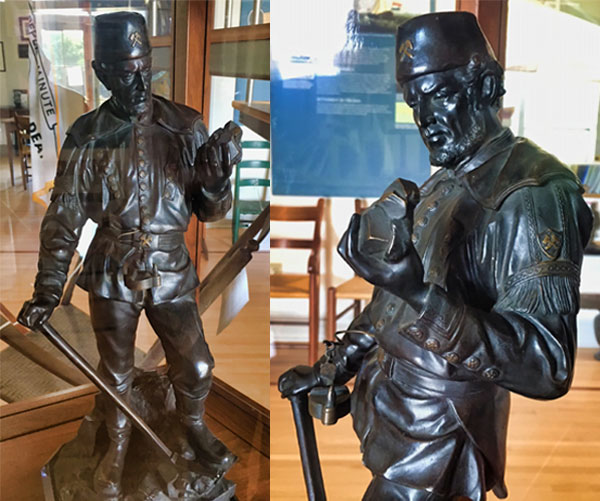 Come and see that statue and remember a brave warrior who completed his mission as a bringer of friendship and reconciliation.