Updated with video.
We have exciting news! During our Giving Tuesday campaign in December we wanted to raise funds for a new kiosk for our trails and thanks to you, our wonderful donors, we were able to raise those funds. Last week, the kiosk arrived, this past week holes were dug and on Thursday the kiosk was completely installed!
Special thanks to our donors, to Timberhomes Vermont for creating such a wonderful kiosk, to Tim and Eric for doing the unloading, digging and grunt work, and to Tim and Ben Corner who volunteered their time to help us install it. We now have brochures outside for all our hikers to Siegen Forest and we will soon have more information placed on the kiosk.
Do not miss our 5 Minutes with Germanna on May 28th on our Facebook page when Membership Development Manager Ashley Abruzzo discusses the work behind getting the kiosk to Germanna, as well as an update on how popular our trails in the Siegen Forest has been in the last two months.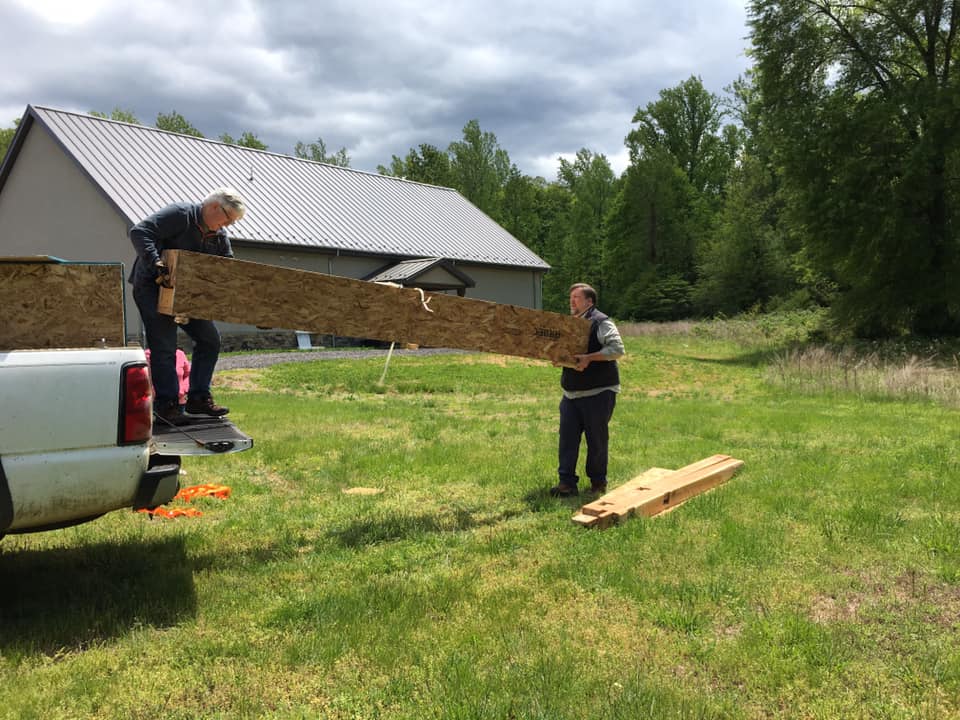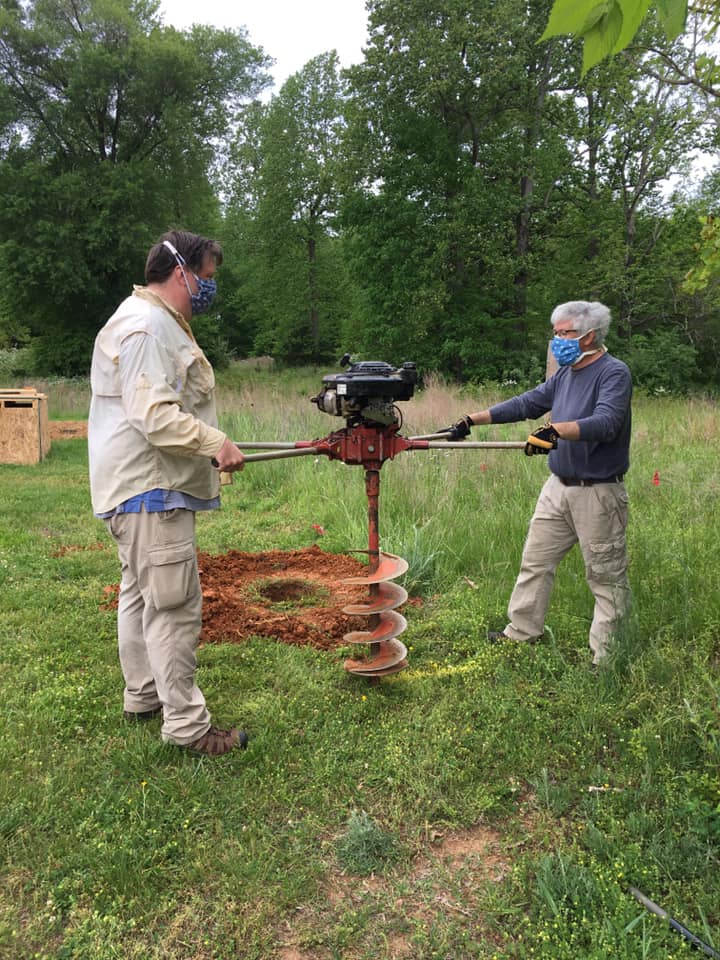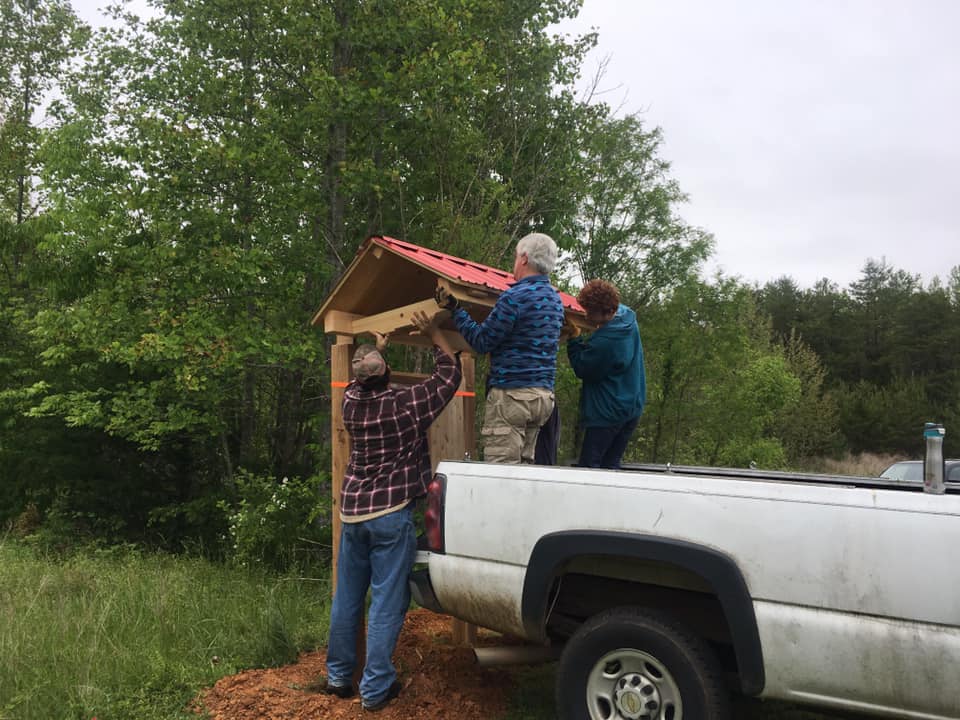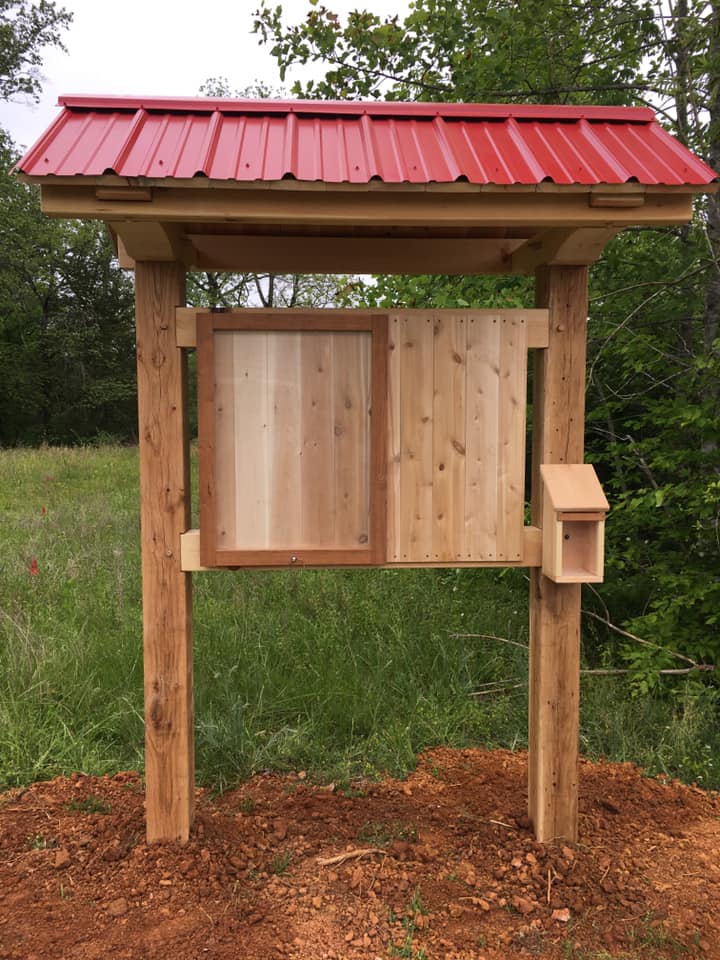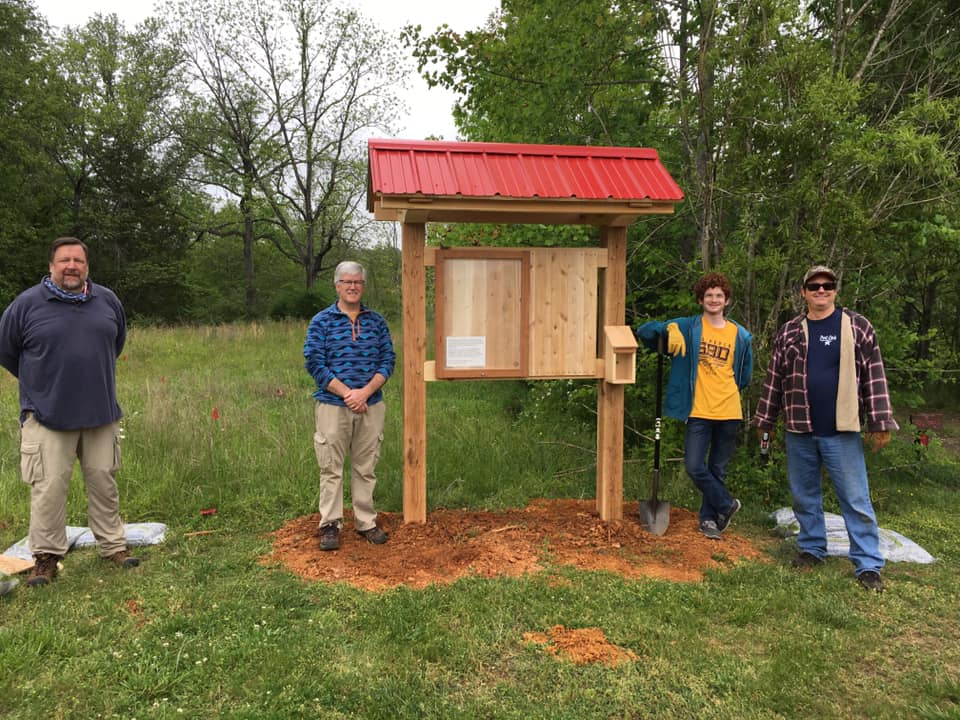 A Hiker recently created a video about his walk through the trails at Germanna's Siegen Forest. For more information about the trails (which are FREE and OPEN), see our Siegen Forest page.