On June 6, Americans think of the greatest beaches in the world: Omaha, Utah, Juno, Gold, and Sword.
On that day so many years ago, Americans and their allies hit the beaches to liberate a continent from the evil of National Socialism.
We did more than liberate the continent. America represented what was good and right in the world to a continent that had lost hope. We didn't just vanquish an enemy; we recivilized them, and helped them to rebuild their own homes. We showed the world the strength of a nation of immigrants, equal before law and the eyes of God.
With so much of our society in turmoil right now, each one of us should dig deep to remember Americans of an earlier time who fought and won a continent from the beaches of Normandy. They were the children of immigrants from around the globe, men of all races and ethnicities, and yes, the grandchildren of slaves, who fought with courage and honor on that day.
At Germanna, we know that America's resilience was learned at the frontier – a physical place that was no more than a fort; or one of the heart that was the shock of arriving in a new culture, not always welcoming.
We at the Germanna Foundation want to remind you of something that you already know to be true: that we Americans are resilient enough to meet all of the challenges we face at home today, even as our grandfathers met the challenges they faced across the sea in 1944.
Today we remember the sons of Germanna who were among D-Day's heroes:
Leroy Alexander (Clore), US Army, 90th INF, Medic Tech 5, D-Day, Utah Beach
Jacob S. Broyles
Lt. Col. Henry Brumback Henson
William M. Camper, Jr. (Kemper). Third wave on D-Day
Robert Carpenter, a veteran of D-Day and Omaha Beach
Ashby Lewis Clore Jr. went in on the second day of Normandy as a 1st Lt. in the US Army Signal Corp.
Leslie H. Clore
Charles S. Clore
Frank E. King (Rector), HQ and HQ CO, 2nd Bn, 16th Infantry Division, Omaha Beach, First Wave
James E. Martin (Martin), US Army Air Corps, 24th Service Squadron, D-Day, Omaha Beach
Richard McDaniel (Wayland), US Army, Headquarters Co., 5th Ranger INF Bn., D-Day, Omaha Beach, Dog Green Sector. Bronze Star
John Elsworth Nay of West Virginia fought with the 101st Airborne and 82nd Airborne 325th Glider Infantry on D-Day, Operation Market Garden and The Battle of the Bulge. He is descended from Jacob Noeh (Nay) of the Little Fork Colony and Otterbach and Merten families.
Raymond Sluder stormed Utah Beach on D-Day. Raymond was 1 of only 8 men from his unit to survive the war. Raymond participated in the Battle of the Bulge and several other significant battles of WW2.
Conley Sluder, brother of Raymond, was on Omaha Beach. Conley was the lone survivor of his platoon.
Cecil D. Thomas (Thomas). US Army, D-Day
Luther Thomas Utz (Utz), US Army, D-Day
[Do you have a Germanna descendant to add? Let us know.]
These D-Day veterans, like the 156,000 others that day who, in the words of President Reagan,
"Swept across the French countryside and into the forests of Belgium and Luxembourg they came not to take, but to return what had been wrongly seized. When our forces marched into Germany they came not to prey on a brave and defeated people, but to nurture the seeds of democracy among those who yearned to be free again."
Thanks to the sacrifice of those men, the German people have experienced the longest period of peace and freedom in at least a thousand years.
One of those men, Jimmie Martin, was a Trustee of the Germanna Foundation. War can harden and embitter some men. For Jimmie, it moved him to help bring about reconciliation with his former enemy in the land of his forefathers. Over many visits to Germany, he made friends among the people of the Siegerland. On one of his last trips there, his German friends sent a beautiful statue of a Siegerland miner to bring back to Germanna.
That gift, in a case especially made for it by E. A. Clore and Sons, remains on display in the Fort Germanna Visitor Center.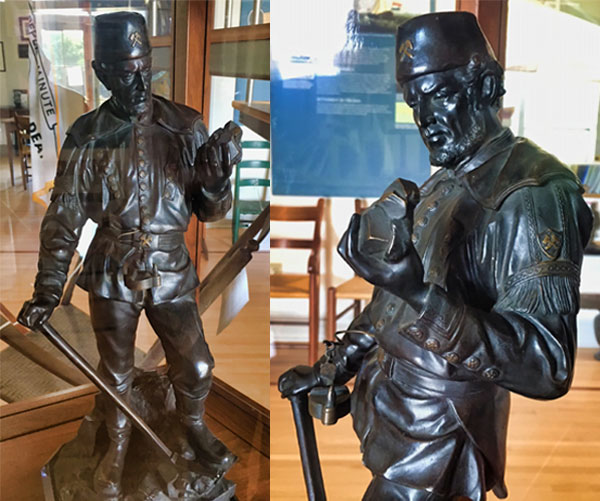 We have very few D-Day veterans amongst us today, but we owe the entire generation our remembrance of all who fought and won the beaches of Normandy seventy-six years ago today, including this brave warrior who completed his mission as a bringer of friendship and reconciliation.
Would you like to recognize, honor or remember a veteran for all time with a paver in the Germanna Memorial Garden?
Each engraved paver stone is dedicated at the next Germanna Foundation annual Conference and Reunion. Use our secure, online form to place your order or call us at 540-423-1700: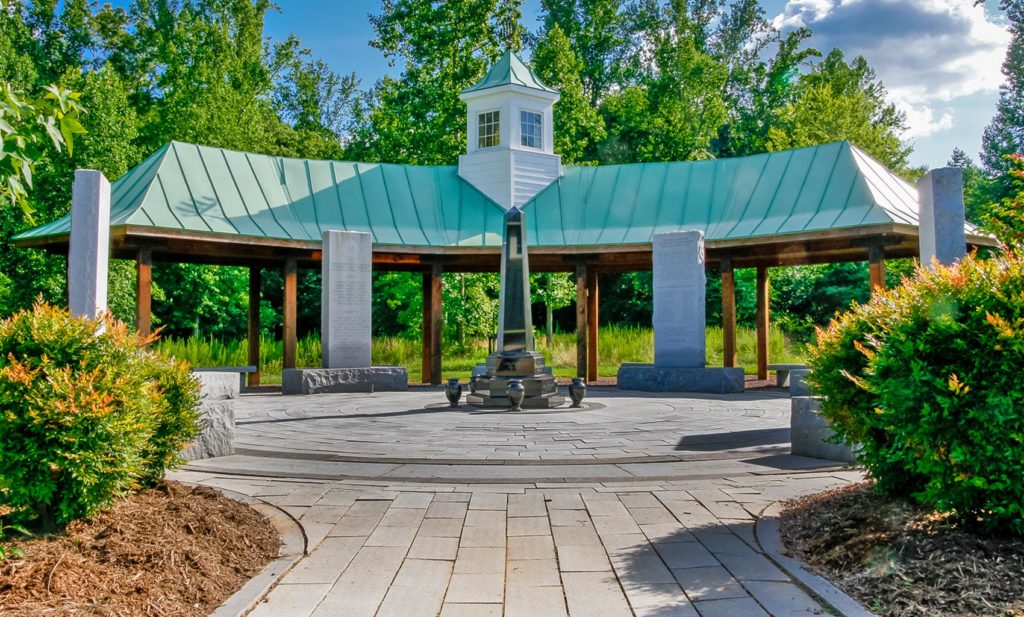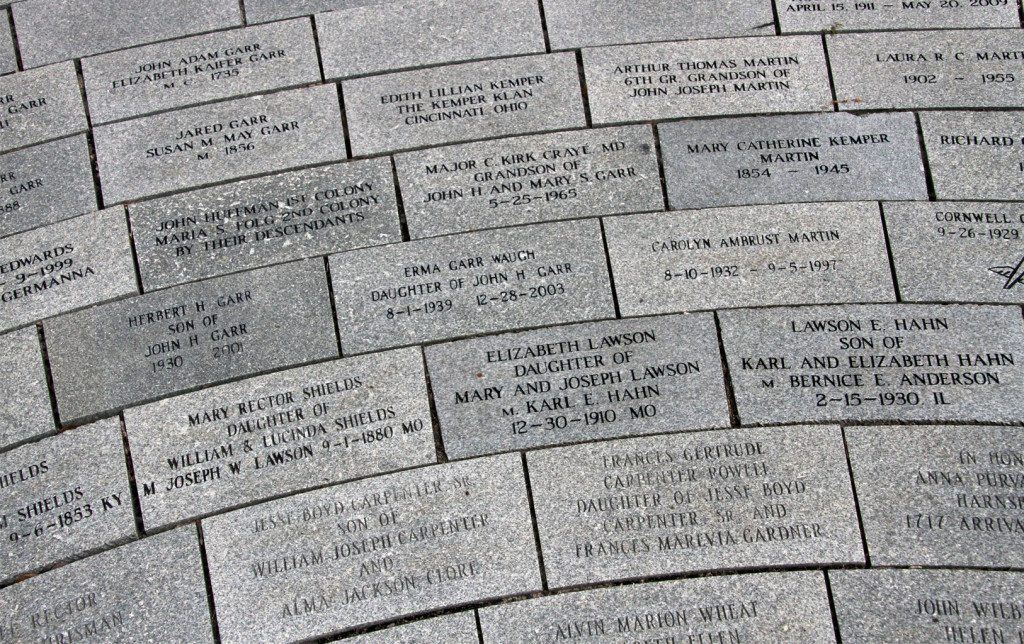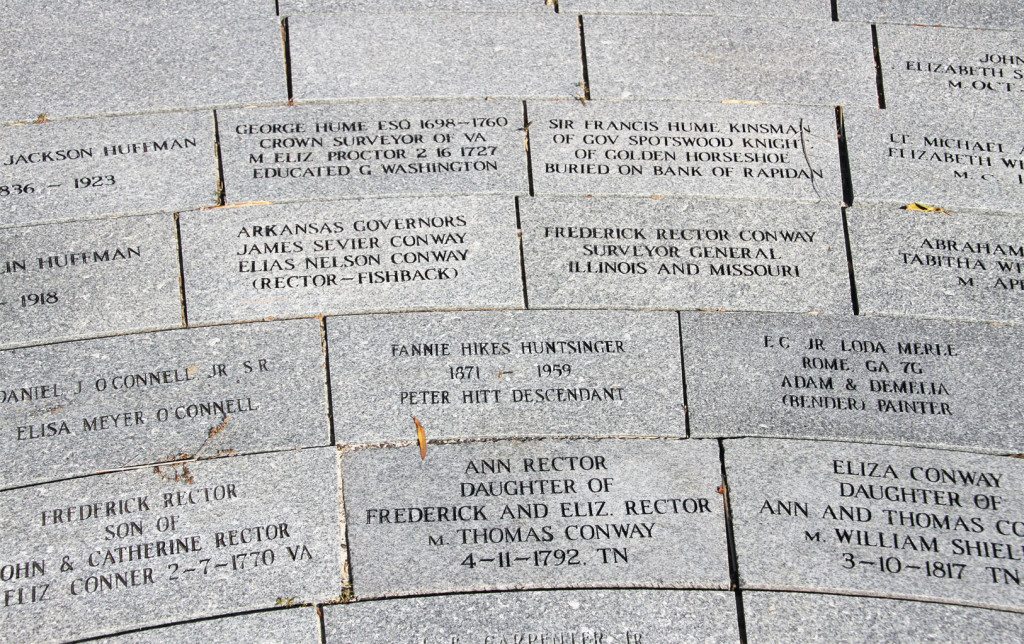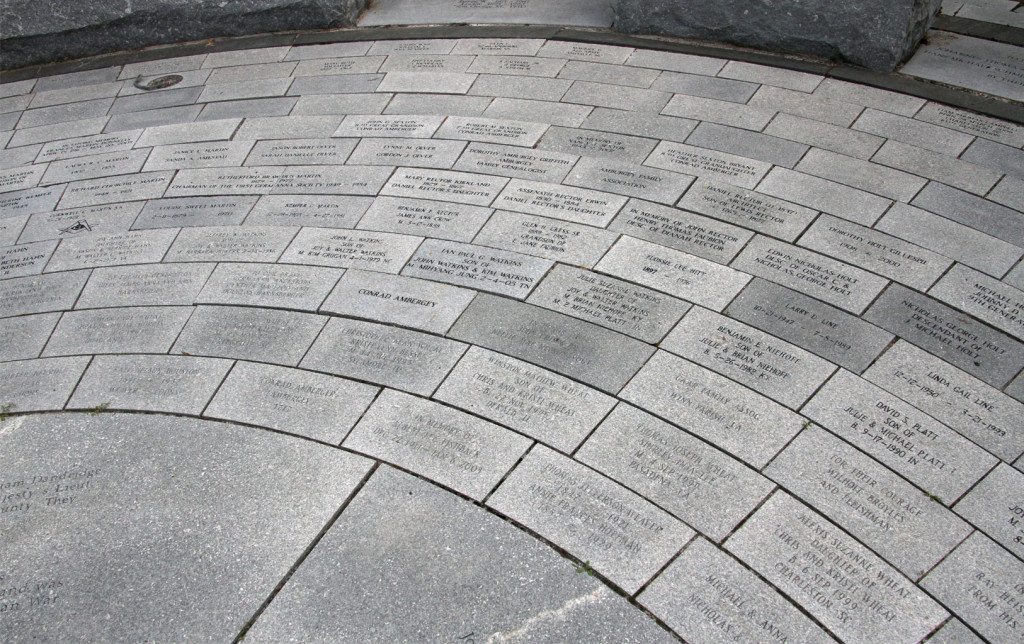 See more Memorial Garden photos