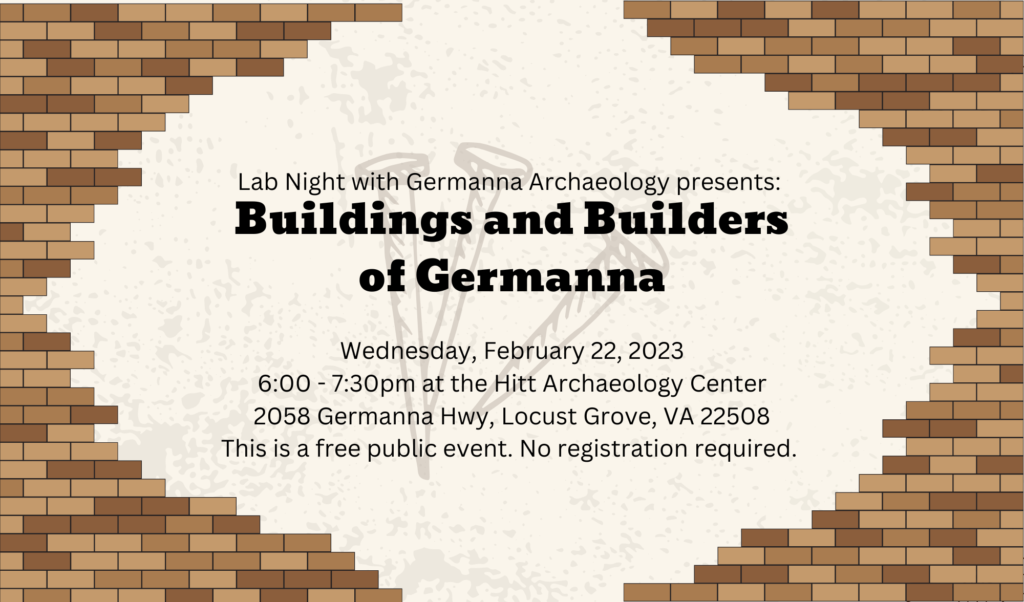 On February 22, 2023, Germanna will be hosting its first session in a new monthly series called Lab Nights with Germanna Archaeology: Spring Sessions!
The Germanna archaeological site has been home to several different buildings during its 300+ year history including Fort Germanna, the Enchanted Castle, the town of Germanna, and the Gordon plantation. It was also the home for the Germans, English, enslaved Africans, as well as Indigenous groups (both those who lived at Germanna and those who lived long before).  All of these peoples contributed to the landscape around them in different ways. Join Germanna archaeologists as they explore the Buildings and Builders of Germanna, a presentation about the buildings of Germanna and what we know about the people who built them.
This informal series was created to share Germanna's mission and history with the local community. After the presentation, we invite you to ask questions, explore the Hitt Archaeology Center, and experience archaeology behind the scenes! This is a free public event and no registration is required.