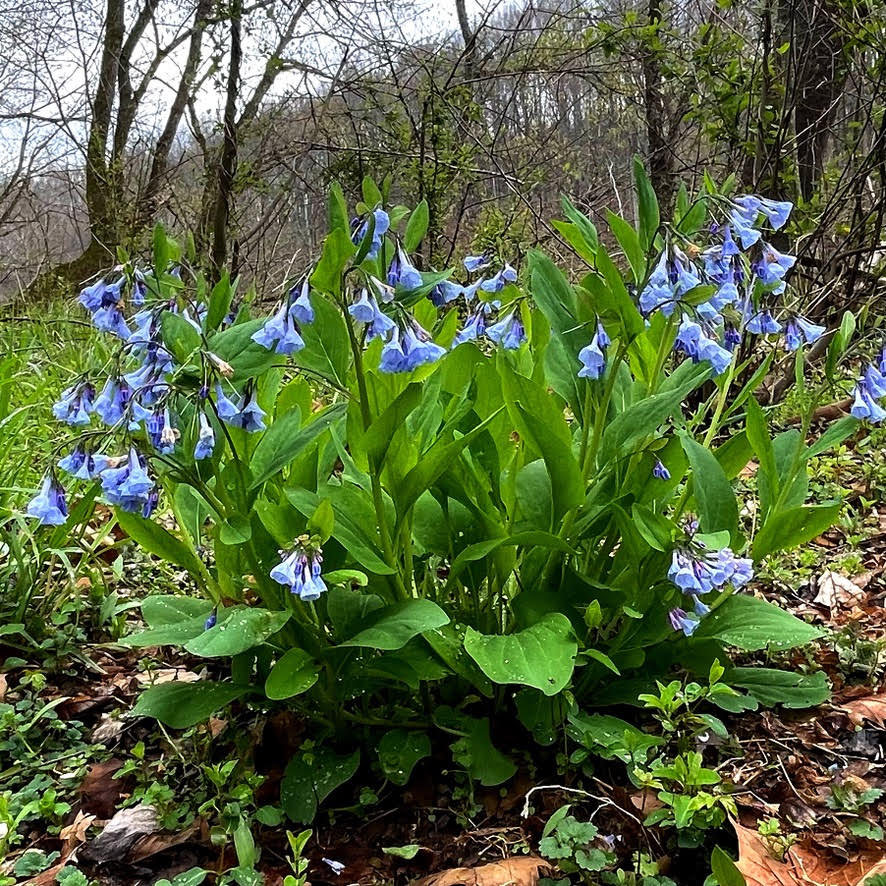 On Saturday, April 8, 2023, at 9:00 a.m., Deanne Lawrence and Phoebe Muenger of Old Rag Master Naturalists will lead a walk to view the bluebells in the Siegen Forest!
The arrival of bluebells is a sign that spring has arrived!  Virginia bluebells typically grow in moist woodlands and river floodplains. They begin to flower in late March and continue to bloom throughout the spring. The most magnificent displays typically occur in early to mid-April.
The Siegen forest is home to a variety of wildlife including bald eagles and blue bells. This walk will follow the Red Trail along the Rapidan River where masses of bluebells can be seen, along with yellow trout lily and other spring ephemerals.  The bluebell portion of the trail can be an out and back walk. Those who wish to continue can climb to a rock outcropping which provides an excellent view of the river and more trail options.
The trails are not paved and we will be walking up and down hills both ways, and stepping across several small runoff ditches. Trails may be accessible to individuals using walking sticks but are not wheelchair accessible. Trails may be muddy if it rains the day before. This is a slow paced walk that can be moderately difficult in spots depending on trail conditions. Good walking shoes or hiking boots (waterproof encouraged), a walking stick, water and binoculars are recommended for this walk.
The walk is free but registration is required. To register, click here. The walk will be cancelled in the event of inclement weather and registrants will be notified by email. Please text 540-903-6760 if you have questions or concerns on the morning of the walk (texts are more likely to be received than phone calls if we are already on site).