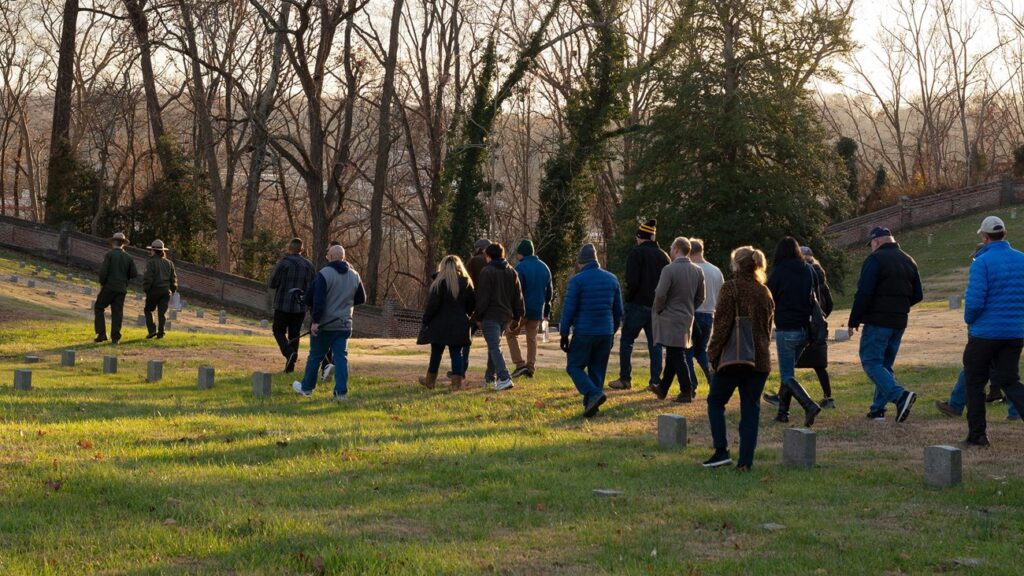 When soldiers used Germanna Ford in the Civil War, they were traversing a centuries-old crossing of the Rapidan River. Indigenous tribes, English and German colonists, the Marquis de Lafayette, and Civil War armies were all shaped by this location, but also influenced this environment in ways we can still observe today.
Historic Germanna is honored to partner with our neighbors at the Fredericksburg and Spotsylvania National Military Park on the upcoming "History at Sunset" walking tour, Germanna Ford: Crossroads of the Rapidan where guests will walk in these footsteps and explore their marks on the landscape. Learn more!

Join us on Saturday, August 19 at 6:30pm to take part in this approximate 90-minute program that include an estimated 1.5 mile hike. Meet at Germanna's Visitor Center at 2062 Germanna Highway, Locust Grove, Virginia 22508. It is recommended to wear close-toed shoes and bring water and bug spray.