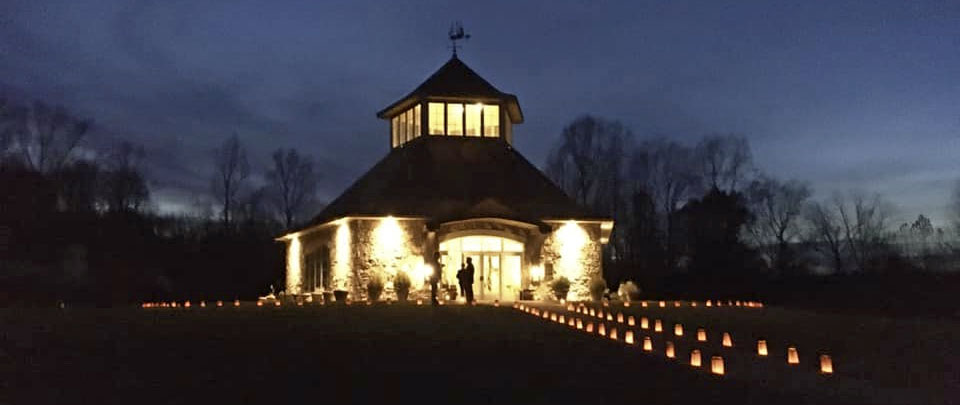 Join the Germanna Foundation on Thursday, November 11 from 5:30 to 7:00 pm as we honor all veterans by illuminating the grounds of the Fort Germanna Visitor Center with luminaries.  At 6:30 pm we will hold a ceremony in which we ring the bell in Germanna's Memorial Garden in honor of all the veterans. This event is free and open to the public.
Wish to honor veterans? For $20 each, you can purchase a luminary which will be identified with a veteran's name and branch of service. Fill out the below order form or contact the Germanna Foundation at 540-423-1700 to purchase a luminary for your veterans.
If you wish to volunteer to assist with the filling luminary bags with sand and placing them along the Germanna Foundation grounds, please contact Ashley Abruzzo at [email protected].
The Fort Germanna Visitor Center campus is located at 2062 Germanna Highway (Route 3) in Locust Grove, VA. Turn into the entrance of the Germanna Community College's Locust Grove campus and make the first right at the Fort Germanna Visitor Center sign. Parking is free.
Having trouble viewing or submitting this form? Click here to open in a new window.